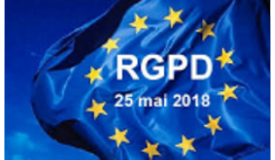 A propos
Ce module de formation vous fournit un condensé des informations clés relatives à la nouvelle loi sur la protection des données personnelles. Le but ? Mieux comprendre ce qu'est le RGPD afin d'adopter les bons réflexes dans votre vie privée et professionnelle.
Requirements
Add information about the skills and knowledge students need to take this course.
Course Staff

Staff Member #1
Biography of instructor/staff member #1

Staff Member #2
Biography of instructor/staff member #2
Frequently Asked Questions
What web browser should I use?
The Open edX platform works best with current versions of Chrome, Firefox or Safari, or with Internet Explorer version 9 and above.
See our list of supported browsers for the most up-to-date information.
Question #2
Your answer would be displayed here.